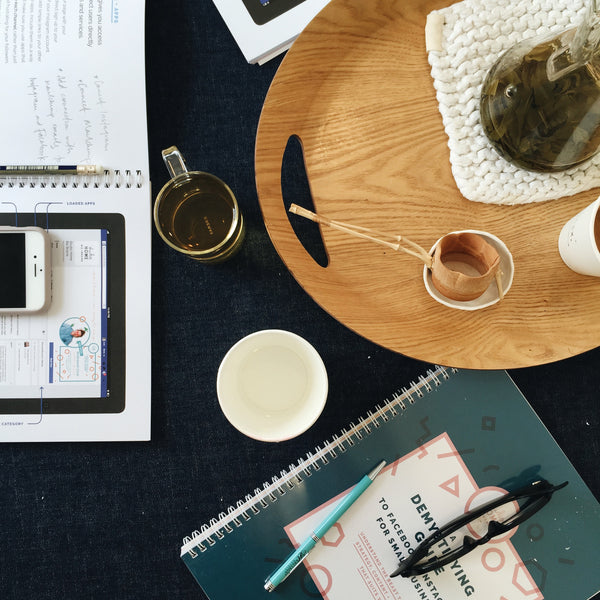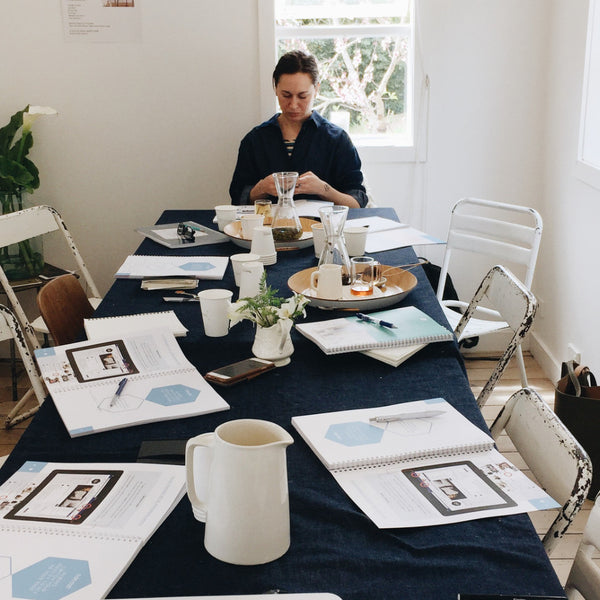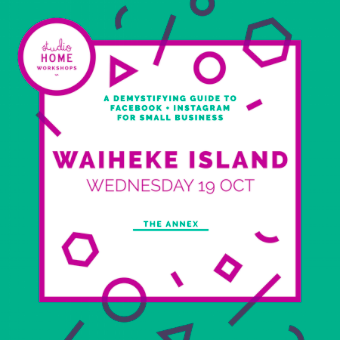 STUDIO HOME BIZ BRAINS - Demystifying Facebook & Instagram
This is a full day comprehensive workshop, with live demonstrations, question time, group discussion, a detailed guide book and examples relating back to the industries of those in attendance.  All in language you can understand!

Julia Atkinson outlines not just "how" to prepare your business for social media activity but most importantly "why"! The aim is to clarify the functions and actual use of each platform and ultimately give you all the tools you need to comfortably create an online strategy tailored to your business and your people.
She's passionate about teaching you to "cut through the fluff" not add to the noise, so the whole day is concentrated on how you can be effective with the time you spend on social media AND undertake activity that actually is of benefit to the brand, business or project that you are wanting to highlight. 
The content is relevant to any industry and the feedback received reflects its value to both beginner users with little experience through to those regularly posting but looking to streamline and boost knowledge.
You leave armed with the confidence and understanding to extend your use of social media well beyond your current activity and the nuggets of gold that actually GET you in front of more like minded people, particularly new potential customers.

She outlines: -
Vital features of a website
The solid set up of an effective Facebook and Instagram page/profile
Deeper exploration of Facebook and Instagram functions and analytics
Utilising ways to grow awareness of your business for free and when to pay
Social media etiquette
A recipe to build your own social media strategy
Join us for this workshop at The Annex - your ticket price includes the full day workshop and a refreshment and treat from Little Tart Bakery.
Meet the Maker
Julia Atkinson is an online entrepreneur who over 9 years ago founded Studio Home.  She's been in the unique position to watch the arrival of social media and its effect on small business. 

She has witnessed hundreds grab hold of the channels as a way to communicate directly with like minded people on a local and global scale. Jumping on board herself has allowed me to gather, form, experiment and pull apart many ideas on how to successfully navigate this new world of communication in direct benefit to business.
On the flipside, when communicating with the many creative ventures that Studio Home promotes, its been hard to miss the sense of anxiety, confusion and tangled views held on how social media can be utilised as a (largely free!) business tool.
Social media channels like Facebook and Instagram have been one of the BEST things to have ever happened to small business (of all types and industries). 
Julia thoroughly enjoys bridging the gap and teaching people to understand and wrangle it to become a manageable AND satisfying part of their business promotion.
You can follow her recent addition to her portfolio of online presence on her personal instagram here.  
We're looking forward to welcoming you to this workshop, our haven of creativity does need to outline some fine print - please find The Farmer's Daughter Workshop T's & C's here.